Rene Furterer VITALFAN for Thinning Hair - Sudden, Temporary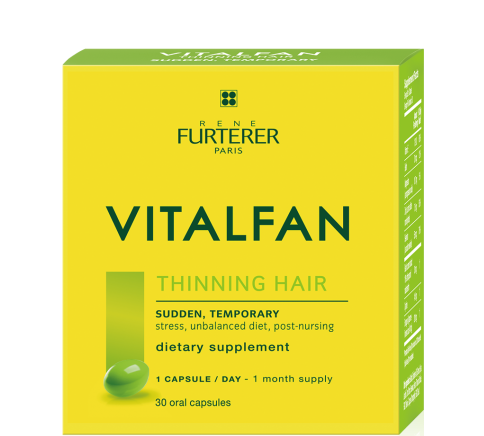 Rene Furterer VITALFAN for Thinning Hair - Sudden, Temporary
RF Vitalfan Dietary Supplement-Sudden/Temporary
VITALFAN for Thin Hair-Sudden, Temporary is specifically formulated to treat sudden, temporary thinning hair due to stress, unbalanced diet or post-pregnancy. This exclusive formula works with
- Black Currant Extract which stimulates microcirculation to maximize the supply of energy-boosting and nourishing elements to the hair bulb.
- Vitamin E, Essential Fatty Acids, Minerals and Biotin to deliver the micro-nutrients essential for the healthy growth of the hair bulb.